Hesh Moto Show @ Blocktober Fest | Saturday, October 7, 2023 | 11AM – 6PM

Now Accepting Bike Submissions!
We're Back!
Hesh Moto Show is BACK FROM THE DEAD on Saturday, October 7th 2023 from 11AM – 6PM. We'll be out front of Anvil Northwest – located at 555 SE Kane Street in Roseburg, Oregon. This year, we're teaming up with Blocktober Fest to bring you even more stuff to see, do, and drink!
We'll have motorcycles on display, beer, art, and live music. Want to enter your bike in the show? Submit your info here.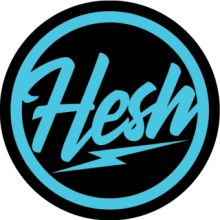 About Us
To some, a motorcycle is just an engine on two wheels. To us, they're works of art. It's about time Southern Oregon had more exposure to this medium – an event to bring you some of the most creative and flat-out sweet bikes around. This is why Hesh Moto Craft Co. and Anvil Northwest are proud to bring you the Hesh Moto Show, where bikes are the magnum opus. Featuring American, European and Asian customs – everything from trackers and bobbers, to cafe racers and complete custom builds.